Cedar, MI – Thompson Racing Fabrication has moved from their shop location from its owners home garage, to a 3-stall fully functional garage in downtown Cedar, Michigan.  The decision was made to upgrade after reviewing all of the exciting projects coming down the workload pipeline for the company.  "TRF took pride in our tiny home garage years, it produced some of the best fabrication projects we had ever built.  But it was time to expand our space, professional capacity & overall efficiency," says TRF owner Ryan Thompson.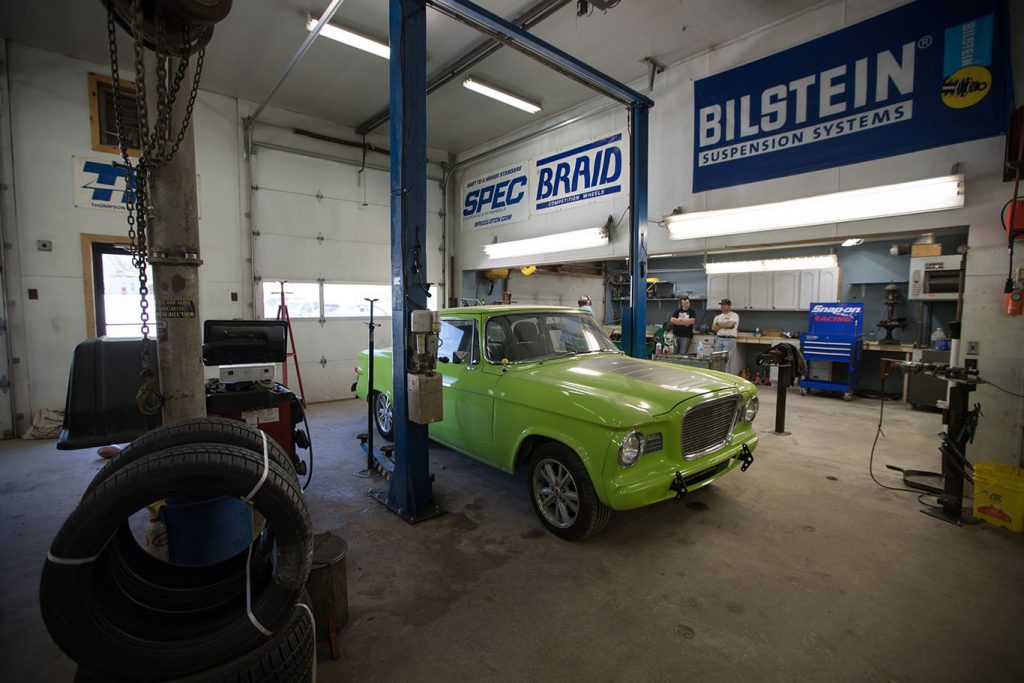 Formally Dave's Garage, located downtown at 9162 S. Kasson Street TRF now has office space, a customer meeting area, and plenty of space to complete your vehicle performance upgrades.  Accepting projects of all sizes, from battery trays to race car and rally car roll cages – to complete rally car preparation. The fabrication capabilities include roll cages, intercooling systems, custom aluminum radiators, turbo systems, manifolds, headers, and complete exhaust systems. Everything that is created is individually inspected and held to the highest standard. Every part is custom tailored to suit the exact needs of each application and customer. Using only the highest quality components along with premium TIG welding, our components look just as good as they perform!
Please Contact Us today to make an appointment!  You can view some of our previous projects here. 
Photo Credit: Turbo Tara Media