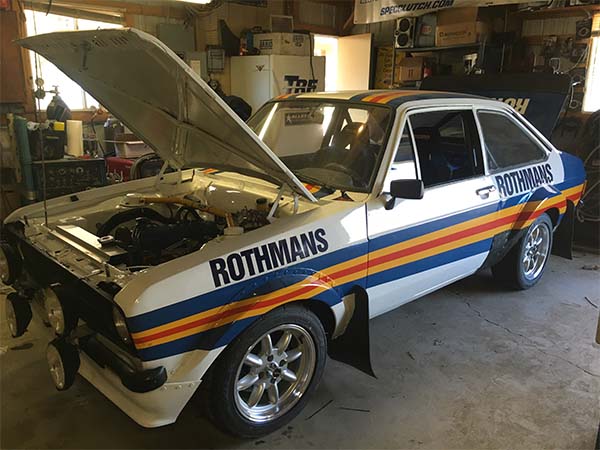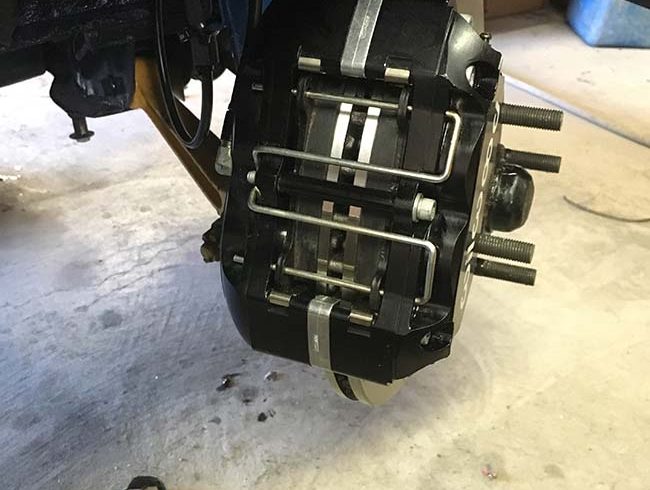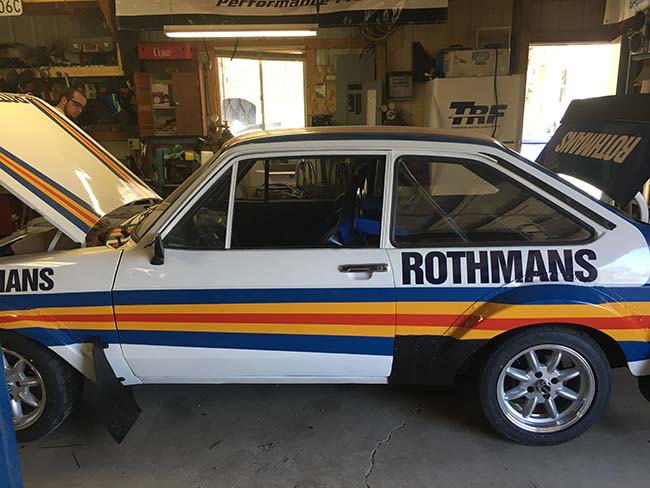 '76 MK II Escort RS2000
We created a full custom front brake set up to incorporate easy to procure in the U.S. components.  All while adding a much higher level of performance and ascetics beyond the stock pieces the car came with.
We've also fit a new aluminum radiator, SPEC clutch, while doing routine maintenance, and repairs to increase reliability and driving performance.
Thank You, Mr. Skinner for choosing Thompson Racing Fabrication!