Arrive & Drive
Rally Car Rental
Rally It Before You Buy It

*New Pricing Available* Subaru BRZ Rally Car Rental Packages Available: Including car, support, transportation, fuel, and tires.
Ready to load in a trailer & transport to an event!
STPR ($4,950) – Summer Sno*Drift ($2,500) – CUPR ($2,750) & Other Event Availability, Inquire for a quote.
If you wish to purchase the car at the end of the rally, we will CREDIT your rental cost to the purchase price of the car.
Terms such as spare package, future event support, and any other details may be negotiated in or out of a purchase deal.
The price of this well built BRZ is $27,500 with a complete spare package. A well sorted, extremely competitive G2 car, ready to rally! Contact Ryan Thompson Today!
trfbiz@yahoo.com
*Rental specifics and pricing built around your needs.
*Vehicle purchase price decreases as 2017 season progresses.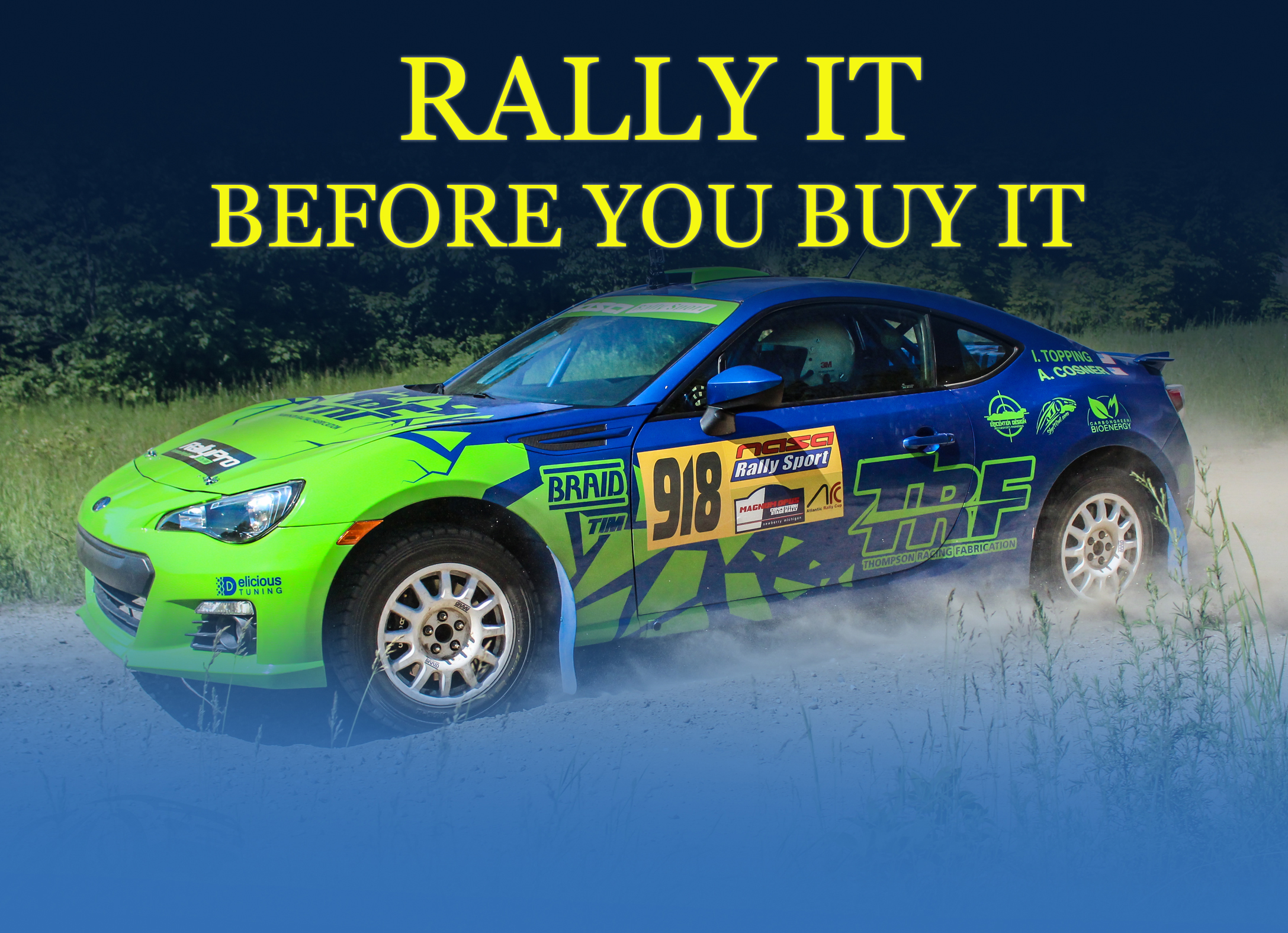 Looking For A Crew Chief?
Ryan Thompson leads Thompson Racing Fabrication. As passionate and experienced driver himself, Ryan started competitively racing cars in 1999, racing his Mitsubishi Eclipse GSX. Thompson Racing Fabrication was incorporated in 2008. Ryan is a trained welder and has experience in construction management. He is well known around the east coast Rally circuit for his genuine friendship & knowledge of the industry.
Event Experience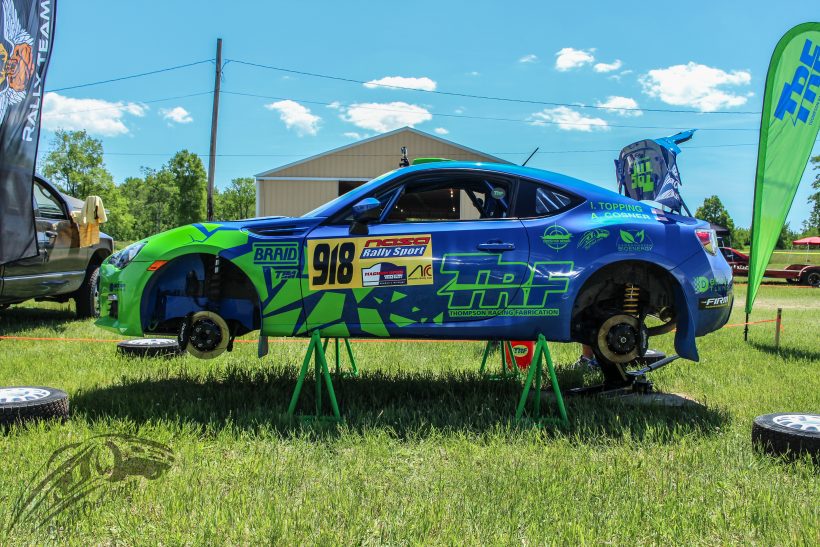 In addition to full racecar fabrication, we complete custom fabrication for a variety of vehicle components including exhausts, radiators, intercoolers and plumbing. Thompson Racing Fabrication also has a rally car available for rent for race events.
What People Say
Excellent workmanship. Appropriate pricing. Easy to talk with! I will return for more work.
Mark Widak
Over the years I have had Ryan work on/fabricate/build/tune, several cars for myself as well as several people I have referred to him, and every time Ryan has delivered professional results! You know those people who just "get it" when tuning and building performance cars?  Well, Ryan is one of those people. He just "gets it."  When I need a car (race or street) to perform, Thompson Racing Fabrication is my first stop!
Joe Sladovich